International author David Konrad releases the fifth book from his Project Adventure series, Portrait of a Robbery, June 28. The mystery children's book follows the story of Ethan, Matt, and Lisa as they try to find out the mysterious thief who stole the painting of Van Gogh from Eleanor Sharkey's estate. Eleanor Sharkey is Matt's grandmother, and she owns an estate filled with various paintings and an art collection sentimental to her. One day, her most treasured artwork mysteriously vanished from the hallway wall. Now it's up to Project Adventure to solve the mysterious culprit who stole the precious painting of Eleanor Sharkey! Will they be able to do it? 
Project Adventure is a popular children's book series by international author David Konrad. The digital box-set includes four mystery books in the Project Adventure series. With the addition of the fifth book, we see a continuation of our favorite kid-detective agency—Project Adventure!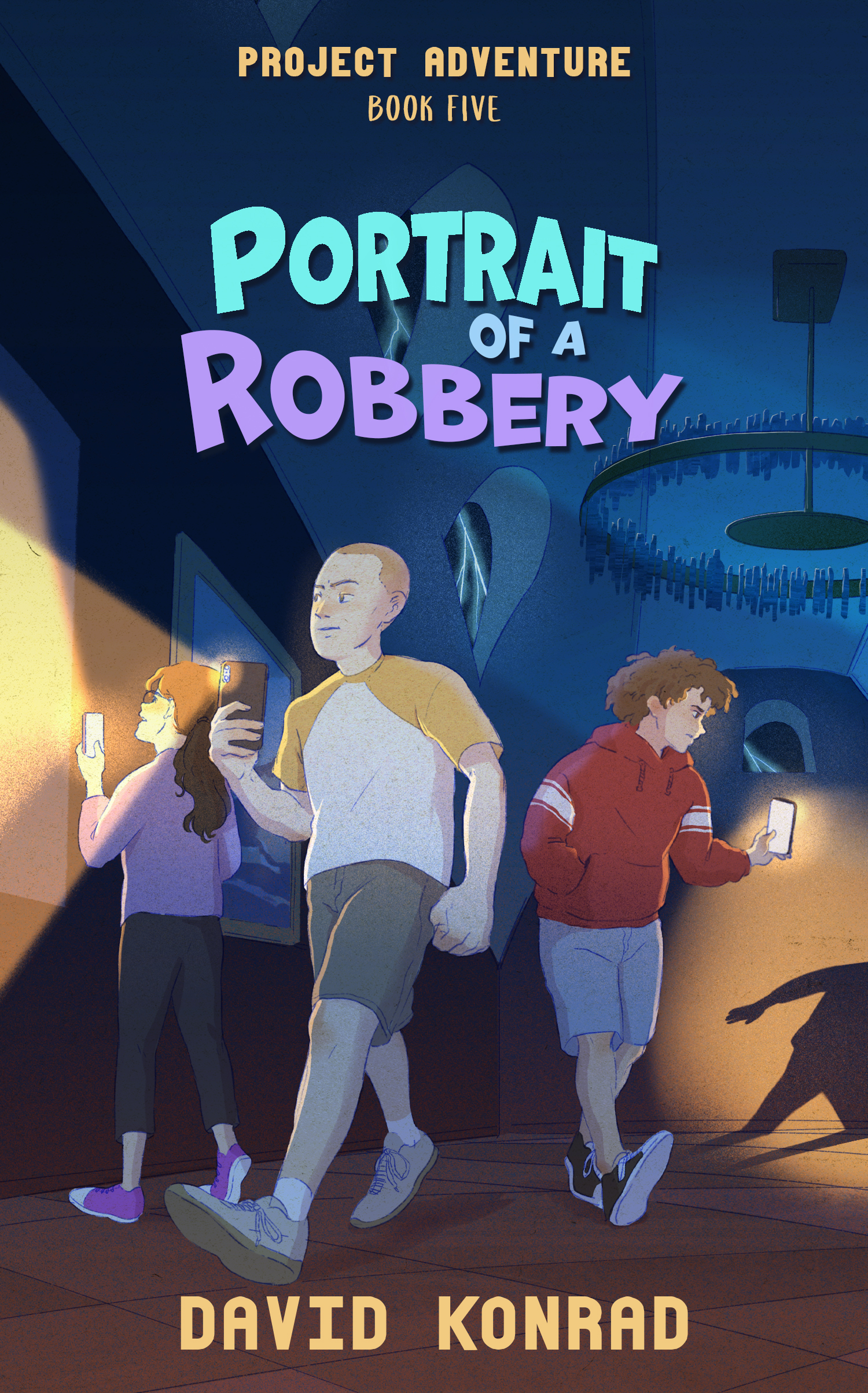 Here are four takeaways that you can get after reading Portrait of a Robbery:
Don't be too quick to judge.
This statement has been evident since book 1 of the Project Adventure series. Sometimes we tend to judge people or situations quickly without even considering a much broader perspective; this usually leads us to make the wrong judgments and decisions. That's what happened while I was reading Portrait of a Robbery; there were times when I thought I already knew what was going to happen, only to be proven wrong. The same goes with life; before we start assuming things and judging people, try looking for more concrete evidence to justify our judgment first.
Grandmothers are the sweetest.
This book made me miss my grandmother. Matt's grandmother, Eleanor Sharkey, is a sweetheart who deeply cares for the three. Eleanor has been very vocal about supporting the whole Project Adventure kid-detective agency the three of them have founded. Mrs. Eleanor Sharkey is an excellent add-on to the Project Adventure series as we learn more about Matt's family. I hope David Konrad will introduce more characters in future books.
Friends stick together no matter what
Ethan, Matt, and Lisa's friendship have been tested throughout the series. We've already seen how they all got each other's back in times of need. We've seen them through their ups and downs. No matter what happens, they are always there for each other, and that's how real friends should be.
Some people can go to lengths to get what they want
Lastly, this book made me realize that people are capable of doing the most horrendous things to reach something they want. Even if that means harming other people in the process. Despite that capability, we shouldn't aim to be like those people. Instead, align your morals and actions for the betterment of those surrounding you.
Portrait of a Robbery (Project Adventure Book 5) is currently available on Amazon. You can also buy the digital boxset of the Project Adventure Series on Amazon. Grab your copy now!
You might also enjoy: